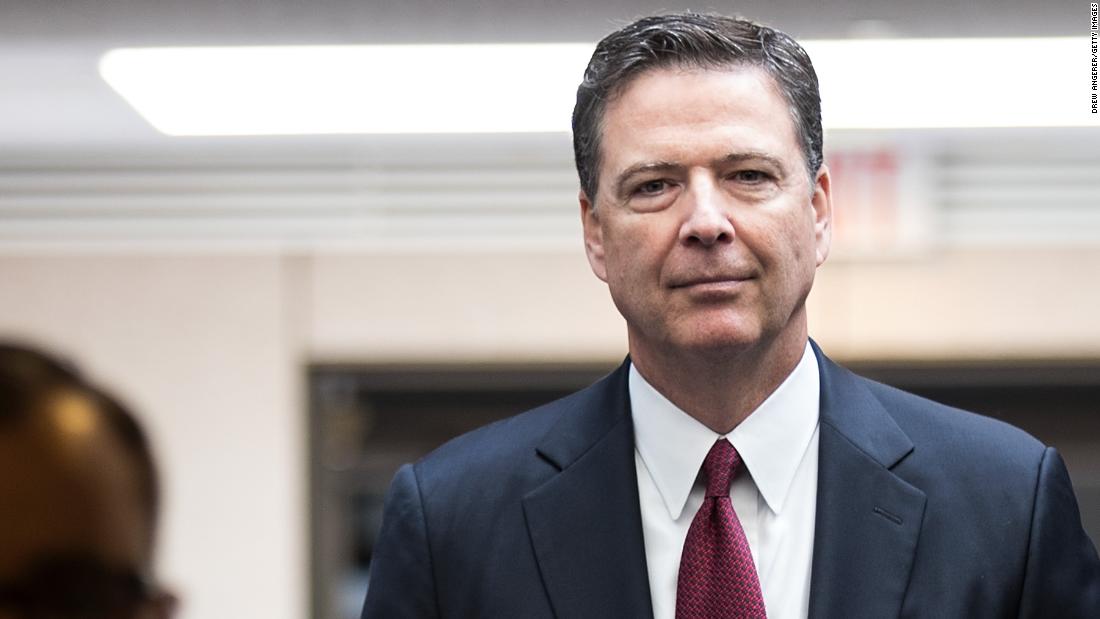 Washington (CNN)During his first sit-down interview since being fired last year, former FBI Director James Comey reportedly compared President Donald Trump to a "mob boss."
The source also told the publication that Comey "told George things that he's never said before" and that the special will "shock the President and his team."
A clip released of the interview shows Stephanopoulos asking Comey, "how strange is it for you to sit here and compare the President to a mob boss?" Comey himself doesn't speak in the video.
Comey was
fired
by Trump last year, with the administration saying it stemmed from his handling of the investigation into Democratic presidential nominee Hillary Clinton's private email server.
Following his departure, Comey
told
the Senate Intelligence committee that the President had demanded his loyalty, pressed him to drop a probe into ex-national security adviser Michael Flynn and repeatedly pressured him to publicly declare that he was not under investigation.
He wrote that Trump said: "'I hope you can see your way clear to letting this go, to letting Flynn go. He is a good guy. I hope you can let this go."
The ABC interview, which will air Sunday night, is part of a press circuit for Comey's upcoming book, "A Higher Loyalty: Truth, Lies & Leadership."
Read more: https://www.cnn.com/2018/04/11/politics/james-comey-donald-trump-mob-boss/index.html