Trump Takes Aim at Democrats, Media and Comey in Michigan Rally
By
Touts diplomatic and economic gains, urges crowd to vote

Skips White House correspondents' dinner for second year
Donald Trump took on most of his usual targets at a campaign-style rally on Saturday, including Democrats, the media and former FBI Director James Comey, and urged his supporters to vote in midterm elections to prevent a rollback of his policies.
The president spoke in Washington, Michigan, on Saturday night as members of the media gathered in the other Washington — the nation's capital — for an annual gala that sitting presidents have typically attended.
"I'd much rather be in Washington, Michigan, than in Washington D.C.," Trump said at the top of a speech that ran for almost one-and-a-half hours — so long that one member of the audience appeared to faint. Trump, from the podium, called for a doctor to step in and briefly paused his remarks.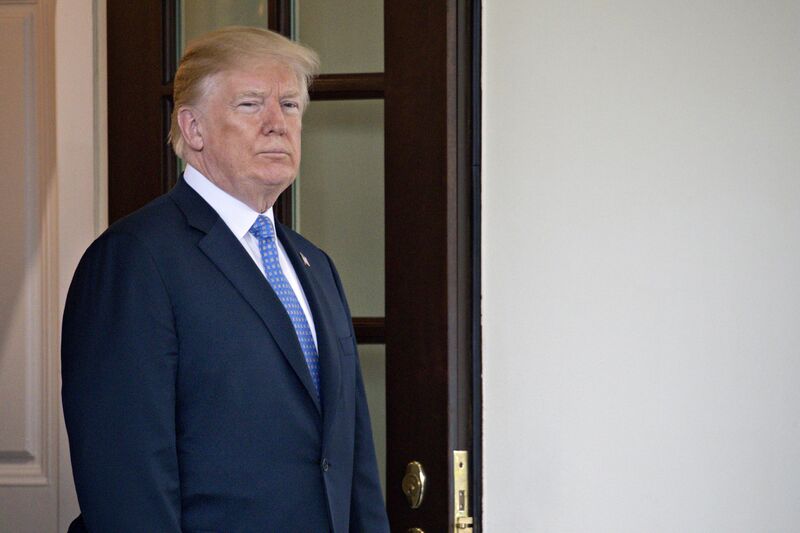 For the second year, Trump skipped the White House Correspondents Association dinner in favor of an event with his base — this time, in a town on the northern outskirts of metropolitan Detroit.
Trump used the event to counter-program a night designed to celebrate a press corps he often disparages as dishonest and part of a "witch hunt" against him and his administration.
Jon Tester
Trump drew a contrast between the people on hand at Total Sports Park, a soccer complex, and those gathered in formal attire back in the city he calls "the swamp." And he reminisced at least three times about the 2016 campaign and his upset win over Democrat Hillary Clinton, complete with a cameo appearance on stage by one-time campaign manager Corey Lewandowski.
Trump urged voting against Democrats including Senators Debbie Stabenow of Michigan and Jon Tester of Montana.
"We need to drain the swamp, we need to vote against guys like Jon Tester, who can destroy a man with innuendo," Trump said. "And we need to be very careful with the press, because they do the same damn thing."
The president also said that he did the nation a great favor by firing Comey, whom he termed "a liar and a leaker."
Tariff Moves

Trump visited Macomb County, where Washington is located, days before the 2016 election, and went on to win the state of Michigan to help clinch an upset over Clinton.
The president on Saturday touted his administration's tax cuts and efforts to reform trade, including with tariffs designed to shore up U.S. manufacturing.
Without the Republican tax cuts passed in late 2017 the U.S. economy may have turned negative, Trump said. He took credit for gains in the stock market since his election, and said those increases could have been greater.
The market "could have been up 60 percent but I have to do things," Trump said. "I can't let other countries take advantage of us."
Trump repeatedly blamed prior U.S. administrations for what he termed their failed policies on trade, rather than leaders of other countries.
"President Xi, he's been a great friend of mine, but he likes China, I like the USA," Trump said of China's President Xi Jinping.
North Korea
The rally came a day after an historic meeting of the leaders of North and South Korea that could bring an end to a seven-decade war. Planning is under way for Trump to follow South Korea's President Moon Jae-in with his own summit with North Korea's Kim Jong Un — and Trump said the event could happen in three to four weeks.
"It's going be a very important meeting, the denuclearization of the Korean Peninsula," Trump said.
In 2017, Trump became the first sitting president since Ronald Reagan in 1981 to miss the black-tie correspondents' gala, billed as a celebration of the First Amendment and fundraiser for journalism scholarships. Reagan, recuperating from a gunshot wound to the chest sustained during an assassination attempt outside a Washington hotel, made remarks by telephone. He famously quipped that "when somebody tells you to get in a car quick, do it."
Still, Trump has encouraged members of his staff to attend Saturday's dinner and will be represented by White House press secretary Sarah Huckabee Sanders.
Read more: http://www.bloomberg.com/news/articles/2018-04-28/trump-to-abandon-one-washington-for-another-in-saturday-rally