Under the deal, the former campaign chairman is required to describe any and all criminal activity he is aware of which may spell trouble for the president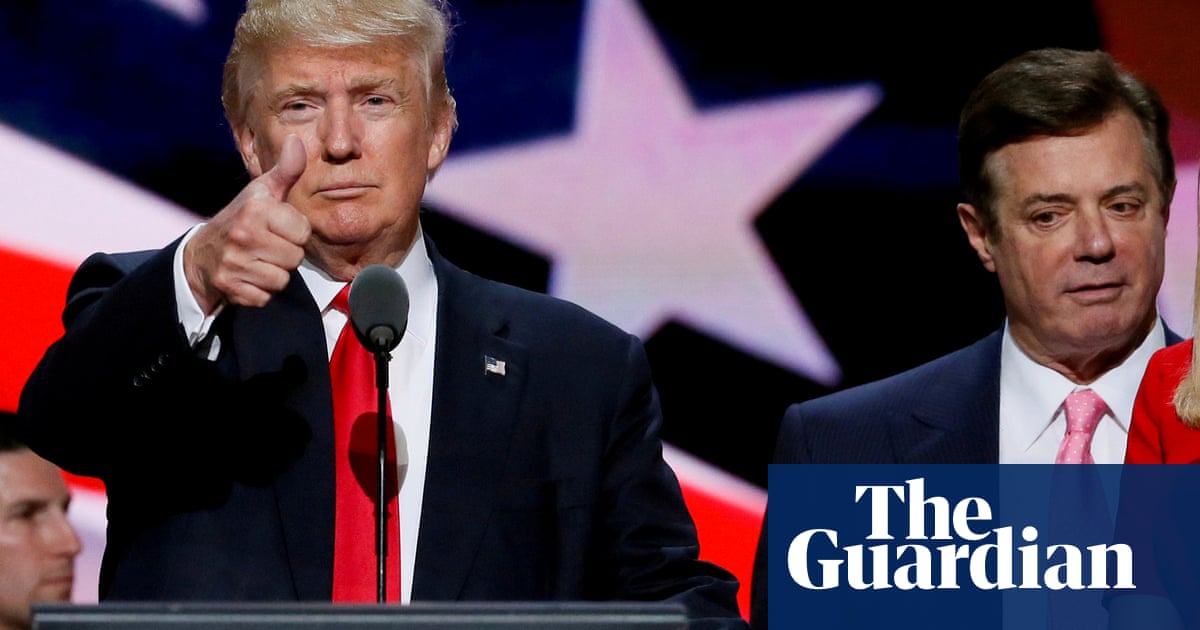 Donald Trumps former campaign chairman Paul Manafort has agreed to cooperate with federal prosecutors, which could spell serious trouble for the president, former prosecutors agree.
Although the precise nature of Manaforts cooperation remains unclear, reaction to the news on Friday was swift.
Manaforts guilty plea with cooperation! is an absolute nightmare for Trump, and his family, former federal prosecutor Elizabeth de la Vega told the Guardian in an email. Hurricane Paul hits Washington, said Randall Eliason, a professor and former prosecutor. This is an existential threat to the Presidency, tweeted Mitchell Epner, a former assistant US attorney.
Manafort, 69, pleaded guilty in a Washington DC, courthouse on Friday to conspiring to defraud the US and conspiring to obstruct justice. He could face up to 10 years in prison or more, if the agreement with prosecutors falls apart.
Under the deal, Manafort is required to describe any and all criminal activity he is aware of. He is also required to sit for interviews and briefings with the special counsels office, to turn over documents and to testify in other proceedings, Judge Amy Berman Jackson announced.
Neal Katyal, a former acting solicitor general, said that Manaforts cooperation would be valuable to special counsel Robert Mueller for only a few other subjects under investigation, possibly including members of Trumps family. The Witch Hunt, already successful, about to get the full coven, Katyal tweeted.
Investigators might seek Manaforts testimony on topics not directly related to the Trump campaign. As a political consultant in Ukraine and former business partner of Russian oligarchs, Manafort had a network of relationships in the former Soviet bloc that could shed light on the Russian effort to interfere in the 2016 presidential election.
Or Mueller may be directly interested in what Manafort, who led the Trump campaign from April through August 2016, can describe about the campaigns interactions with Russians.
As campaign chairman, Manafort personally offered private briefings about the campaign to the Russian industrialist Oleg Deripaska. He was present for campaign interactions with Russian operatives. He was present when the Republican party amended its platform to remove a call for arming Ukrainian forces in their showdown with Russia.
Manafort attended a June 2016 meeting with Russians at Trump Tower set up by Donald Trump Jr. He received emails from the former Trump aide George Papadopoulos, who had been informed that Russia had dirt on Hillary Clinton. He was campaign chairman when WikiLeaks began publishing emails stolen from the Democratic National Committee by hackers that US intelligence has linked to Russia. He may have knowledge of Trumps business relationships in Russia. He may have been party to campaign conversations about how to handle news of the Russia investigation.
Manafort essentially took over the campaign as of mid-April 2016 and was Trumps go-to man during a critical period of the campaign, De la Vega told the Guardian. Reporting shows that Trump called Manafort 20 times a day and, of course, Manafort knows the whole story of the Trump Tower meeting and events before and after.
The White House tried to dismiss the Manfort news. This had absolutely nothing to do with the president or his victorious 2016 presidential campaign, the press secretary, Sarah Sanders, said in a statement. It is totally unrelated.
Read more: https://www.theguardian.com/us-news/2018/sep/14/paul-manafort-plea-deal-trump-what-does-it-mean