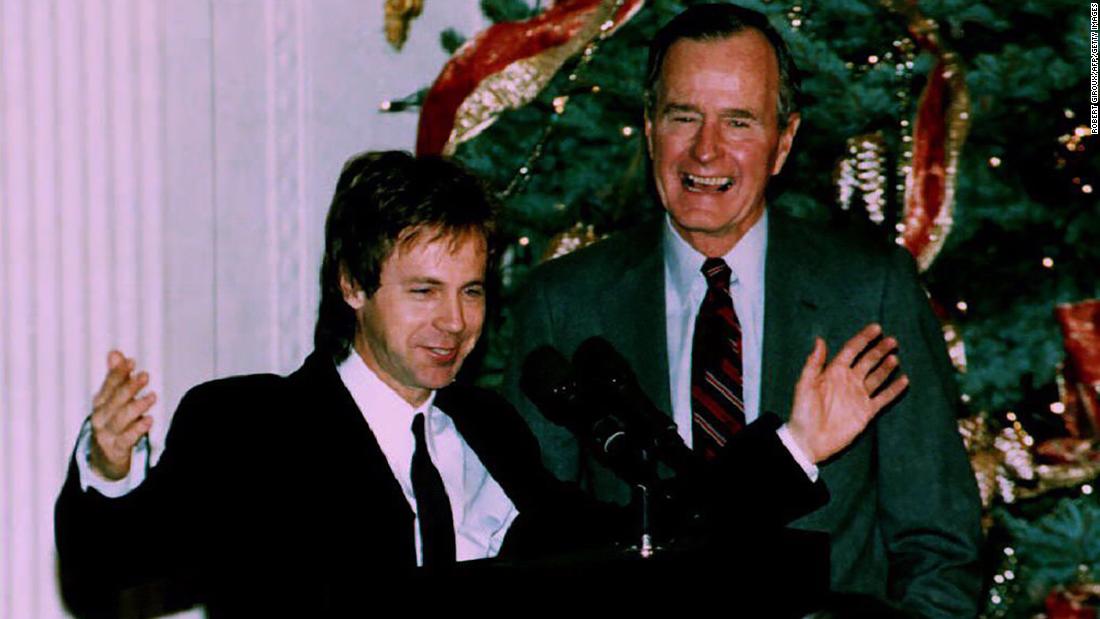 (CNN)The tributes to the late President George H.W. Bush have been pouring in, even from some progressives who disagreed with many of his policies but expressed "great respect for his lifetime of service" to our nation.
In fact, as President, Bush
even invited
Dana Carvey, who was then depicting him on "Saturday Night Live," to the White House annual Christmas party in 1992 to tell jokes at his expense. Can you imagine Donald Trump inviting Alec Baldwin to the White House to mock him?!
This may seem minor to some, but Bush being able to laugh at himself showed us and the world that he was a secure, well-adjusted person — qualities you want to see in the leader of the free world. In fact, after Carvey performed at the Christmas party, Bush took to the stage and
told the crowd
, "Dana has given me a lot of laughs." He then added a line that said so much about the late President: "And the fact that we can laugh at each other is a very fundamental thing."
To be clear, when Carvey was on "SNL" and even at the White House holiday party, he was telling jokes that mocked and ridiculed Bush. Carvey often portrayed Bush in an unflattering light — as a bumbling leader with wild hand gestures who was out of touch with the average American (a caricature that arguably hurt Bush when he lost his race for re-election in 1992).
This past April, Carvey appeared on Conan O'Brien's late-night show and reflected on getting to know Bush and his wife.
"We had so many warm moments with them,"
he said
, adding, it was "a different time. It wasn't scorched-earth, angry politics." In response, O'Brien said, "In today's environment, you do an impression of a president, and you're the enemy."
But you just can't dismiss the starkly different ways Bush and Trump respond to comedy as being a product of a "different time." I believe it has far more to do more with being a product of a different person.
Bush
told us
that, "politics does not have to be mean and ugly." In contrast, "mean and ugly" sums up Trump. Just look at how a few months ago Trump
ridiculed
Bush and his famous "thousand points of light" phrase that was intended to encourage volunteerism.
Overall, there are many reasons to praise Bush — as well as to be critical of some of his policies. But no one can deny that Bush could laugh at himself, reminding us of a time when the occupant of the White House was not a petty, insecure person. Hopefully the next president will not only be able to laugh at himself or herself but also share Bush's humanity and belief that politics doesn't have to be mean and ugly.
Read more: https://www.cnn.com/2018/12/02/opinions/unlike-trump-bush-laughed-at-himself-obeidallah-opinion/index.html