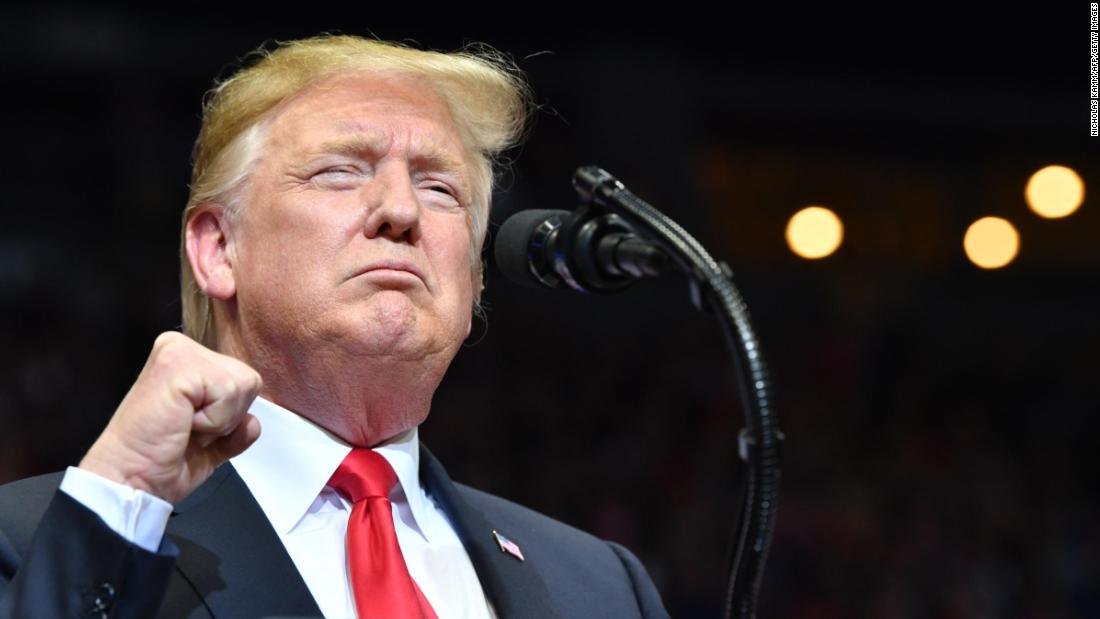 Washington (CNN)On Tuesday afternoon, President Donald Trump began laying the groundwork to back away from his much-publicized threat to close down the US southern border unless Mexico and other central American countries did more to limit the flow of migrants to our country.
The seeming walk-back — or at least the first step in a walk-back — comes after Trump's initial pledge,

made via Twitter

, natch — set off rank panic among his advisers, many of whom were caught off-guard by the President's tweet.

"Trump is being privately advised by multiple people inside and outside the White House that closing the border is a bad idea. Advisers told him it's not a sustainable option, underscored how it would disrupt the economy and noted it would anger local border officials throughout the country. Trump sees it a different way — and thinks the move could save the US money."

This all feels like a tried-and-true Trump bargaining strategy: Stake out a totally extreme position, argue that the opposing side is giving in (whether there are facts to back that up or not) and then settle somewhere closer to your side than theirs.

Given that, it's hard to see Trump making good on his border threats — especially with many of his advisers and leaders in Congress expressing deep skepticism about the policy and political impacts of such a shutdown.

"I think it would have some adverse economic consequences, bilateral trade and that sort of thing," GOP South Dakota Sen. John Thune told CNN's Ted Barrett Monday. "I think there is probably a better solution out there." But Thune acknowledged of Trump: "He certainly seems serious about it."

Senate Majority Leader Mitch McConnell said he hopes Trump doesn't carry out his threat: "Closing down the border would have potentially catastrophic economic impact on our country, and I would hope we would not be doing that sort of thing."

And THAT, of course, is the thing with Trump. He's not only deeply unpredictable, but he revels in being so. Republican leaders warned him of the danger of shutting down the government in late 2018 — Trump not only shut it down, but kept it shut down for a record number of days.

The Point: Anything and everything is possible with this President. But he seems to be building himself a graceful exit from a threat that might have repercussions that even Trump isn't ready or willing to deal with.
Read more: https://www.cnn.com/2019/04/02/politics/donald-trump-southern-border-shutdown-threat/index.html