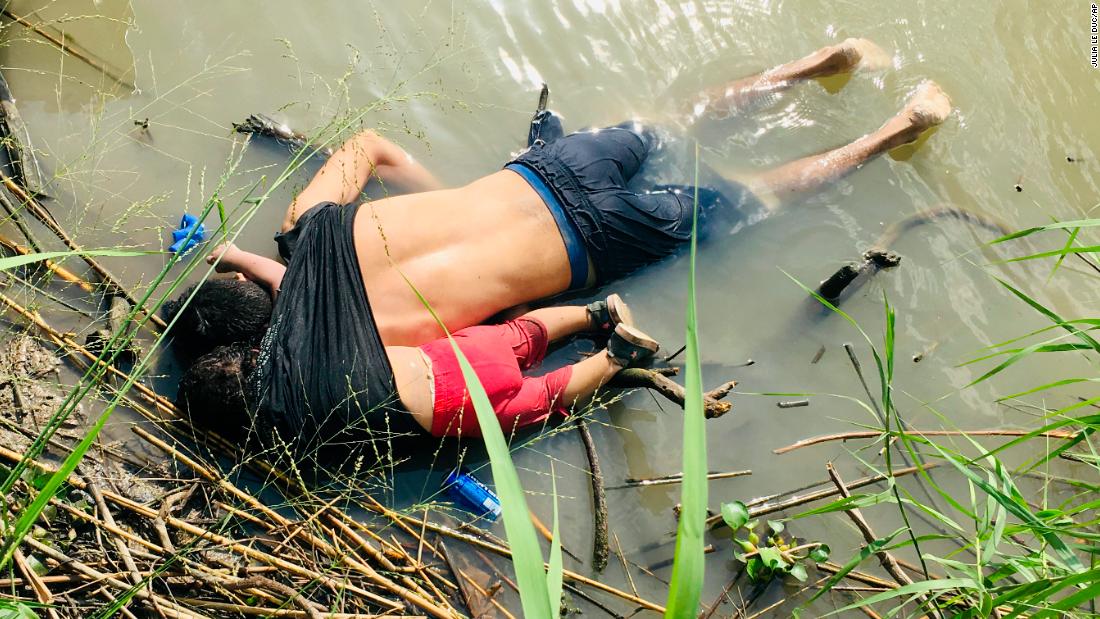 (CNN)Angie Valeria had not celebrated her second birthday when she drowned on Sunday, grasping her father as they tried to reach the United States. The picture of tiny Valeria, face down, with her arm still around her dead father's neck, has become the heartbreaking symbol of the Trump administration's cruel — and failing — policies at the southern border. Valeria and her father, Oscar Alberto Ramirez, are more than a statistic because we have their picture. But they are not an anomaly.
The same day they died, seven other migrants — including two babies and a toddler — were
found dead
in Texas, unable to survive the brutal summer heat that is just starting.
In his disastrous effort to appear tough to his base as he seeks to regulate immigration, President Donald Trump is not only causing immense human suffering, he is also hurting and weakening the United States.
In effect, the President is unilaterally disarming the United States, surrendering one of the most effective weapons in its arsenal, one of its greatest sources of strength: soft power. Trump's poorly conceived efforts to reduce the number of people seeking asylum are steadily eroding America's moral authority, its moral standing.
What scholars call
soft power
, the ability to influence and persuade other countries to act as you will without the need to use force, echoes one of President Ronald Reagan's favorite images,
the shining city upon a hill
. Reagan inspired with the notion of leading a nation that earned and attracted admiration and emulation; one where people of different backgrounds could live in harmony pursuing shared ideals.
But mass migrations don't emerge from peaceful, prosperous countries. Extreme violence and poverty are driving hundreds of thousands to leave Guatemala, Honduras and El Salvador, where Valeria and her father came from.
The Trump strategy to keep people away relies on cruelty as a deterrent. The idea, presumably, is that when people hear how horrific conditions are for those trying to come in, they will stay away. Instead, desperate people are taking greater risks.
The United States is not the first country to struggle with large numbers of asylum seekers, but Trump's policies have proven disastrous in every respect. They also edge perilously close to illegality.
Babies have ended in intensive care units as the result of negligence and worse. Health professionals and human rights lawyers have described sick, hungry, traumatized toddlers in US custody.
For those of us who cover human rights, it is jarring to have to focus on the United States, a country that, despite its flaws and inconsistencies, has long rallied the world, championing human rights.
Trump's border policies are destroying lives, as the haunting photo shows, but they are also causing grievous harm to America. Even after he leaves office, it will take decades to repair the country's devastated image.
Read more: https://www.cnn.com/2019/06/26/opinions/migrant-father-daughter-photo-immigration-ghitis/index.html