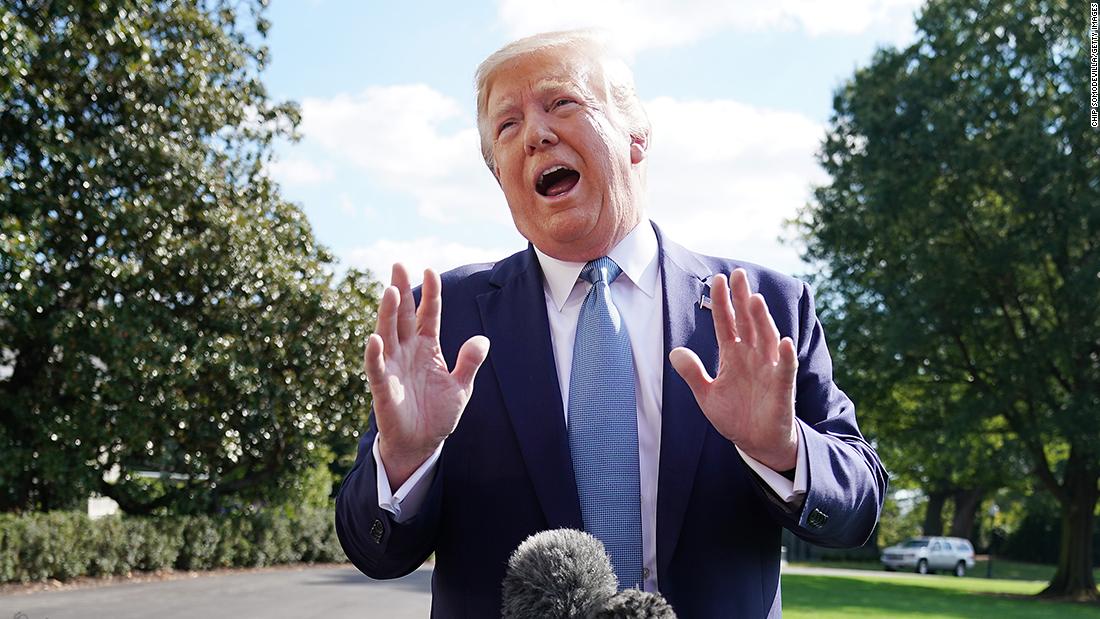 (CNN)President Donald Trump says his phone call with the Ukrainian president was "absolutely perfect."
Rather than contest the facts Democrats are assembling in their impeachment inquiry, he's essentially conceding many of them — and daring Speaker Nancy Pelosi's team to convince America that the evidence really amounts to a case for removing him from office.
"This time, Trump was asking not a friendly country, but a top geopolitical foe of the United States to interfere in America's elections, an even more jaw-dropping affront to the responsible conduct of US foreign policy," Ghitis wrote. (For the latest updates on the impeachment battle,
sign up for CNN's new Impeachment Tracker Newsletter
.)
What should Trump be doing? "Focus on the American people's problems, not yours…Clinton told the country he was getting up every morning and working on their problems. And he was. Even with a GOP House that was impeaching him, and a GOP Senate, he passed legislation to double Head Start."
Trump argues he has an absolute right to urge other countries to investigate "corruption." But, of course, it is his focus on Biden — without any actual evidence of corruption — that is the flashpoint.
After a stream of death threats against Dean, the Justice Department provided US marshals to protect him for 18 months. "Those marshals were consummate professionals, and I am sure their successors are, too," Dean wrote for CNN Opinion.
"The Rudy we see today, with his showstopping mix of conviction and incoherence, is the same Rudy we've always had. The only thing new is his predicament."
"Interestingly, by cross-breeding dogs, as with the oodles, the genetic problems purebred dogs face can be eliminated, if one continues cross-breeding (as usually does not happen in oodle breeding). Over generations, we'd wind up with a new dog, one likely to be less crazy and healthier. We'd wind up with my favorite dog — the mutt."
Read more: https://www.cnn.com/2019/10/06/opinions/trumps-tricky-maneuver-opinion-weekly-column/index.html