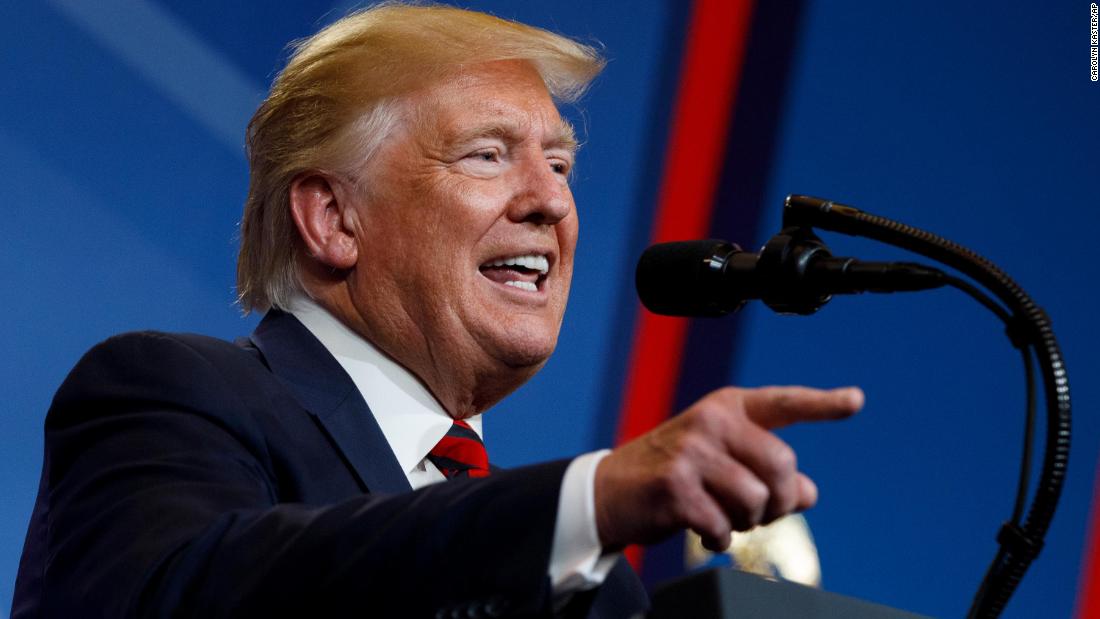 Washington (CNN)President Donald Trump made a three-tweet argument Friday morning about why he should not be impeached, touting what he said were his accomplishments. Over the course of 139 words, he made six false claims — plus three others that aren't false but could benefit from additional context.
Unemployment for Asian Americans and women
"All time best unemployment numbers, especially for Blacks, Hispanics, Asians & Women," Trump said.
Facts First: The unemployment rates for black and Hispanic people are indeed at record lows, at least since the government adopted its current methodology for tracking those figures in the 1970s. But the rates for Asian Americans and women are not at their "all time best."
"Became Number 1 in the World & Independent in Energy," Trump said.
The US is close to energy independence, according to one common definition, but it hasn't happened yet: the US is expected to export more energy than it imports by 2020, according to the Energy Information Administration. Still, Trump is stretching when he claims this has already occurred.
"The truth is that both of the presidents of this decade (President Obama and President Trump) have presided over an incredibly brisk expansion of our capacity to produce oil and refined products. Executive policy has had little to do with the explosive gains, which are attributable to technology and price," said Tom Kloza, global head of energy analysis for the Oil Price Information Service.
Definitions of "energy independence" vary. Even if US exports do exceed US imports, the US will still, of course, be using a substantial quantity of resources from other countries.
"Will soon have record number of Judges, 2 SC Justices," Trump said.
"Done more than any President in first 2 1/2 years despite phony & fraudulent Witch Hunt illegally led against him," Trump said.
Facts First: "Done more" is subjective, so we'll let it slide. But there is no evidence the investigation into the Trump campaign's relationship with Russia, which he calls a "Witch Hunt," was illegal.
Special counsel Robert Mueller was appointed by a Republican whom Trump appointed, then-Deputy Attorney General Rod Rosenstein. Trump has questioned the motives and tactics of Mueller's team, but he has provided no evidence of illegality.
"No Obstruction, No Collusion, only treasonous crimes committed by the other side, and led by the Democrats," Trump said.
"More people working today than ever before," Trump said.
"Rebuilt Military & Choice for Vets," Trump said.
"WIN on Mueller Report, Mueller Testimony & James Comey……IG Report, which showed him to be a Disgraced & Dirty Cop," Trump said.
Read more: https://www.cnn.com/2019/09/13/politics/trump-impeachment-tweets-fact-check-false-claims/index.html